Regular price
Sale price
$35.23 USD
Unit price
per
Sale
Sold out
Describe:
1. Two color mode design, unique red light mode and colorful light change mode, attract your kitten at any time. This cat toy has bells and feathers, which can stimulate the cat's hunting instinct.
2. Built-in cat's favorite catnip: This upgraded version of cat toy uses natural catnip structure to excite tired kittens and improve their appetite.
3. 360ᄚ rotating ball: After power on, the interactive cat toy will start to rotate 360ᄚ and color LED indicators. If it collides with walls, chairs, doors, etc., the ball will automatically change direction. No further help is needed.
4. Automatic shutdown: After 45 minutes of riding, the cat ball will automatically shut down and will not consume too much battery power.
5. USB charging design: about 1.5 hours of charging time can provide 4 hours of entertainment time. This is the best cat toy when you leave your cat alone at home.
Feature:
1. This ball is fully automatic, it will accompany your cat/dog when you are away, and it can also help the cat exercise more and have fun.
2. The ball will work throughout the room and will automatically change direction if it hits a wall or corner.
3. Easy to use: just turn on the sphere, turn on/off the switch, let your pet enjoy it.
4. The built-in LED light can also attract animals in hunting, rolling and running, making pets more interesting.
5. The rechargeable design solves the battery life problem and no longer waste your money to buy new batteries.
6. There will be no boring days for pets, sitting on the rotating LED ball all day long.
Specification:
Product material: Transparent ABS environmental protection plastic
Product packaging: 1PCS into the blister packaging
Product size: The diameter of the battery type is about 6.4CM, the diameter of the charging type is about 7.0CM
Applicable battery: Rechargeable environmentally friendly lithium battery
Package Content:

Cat toy ball set*1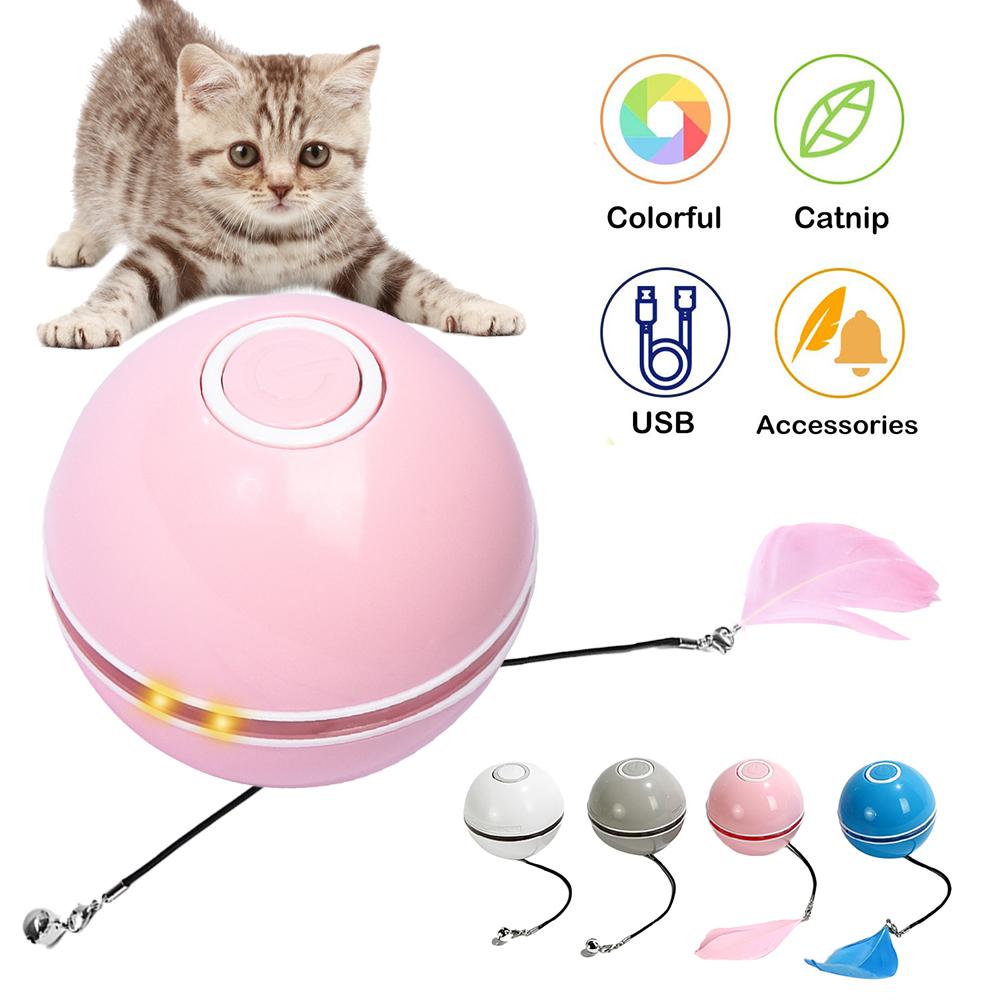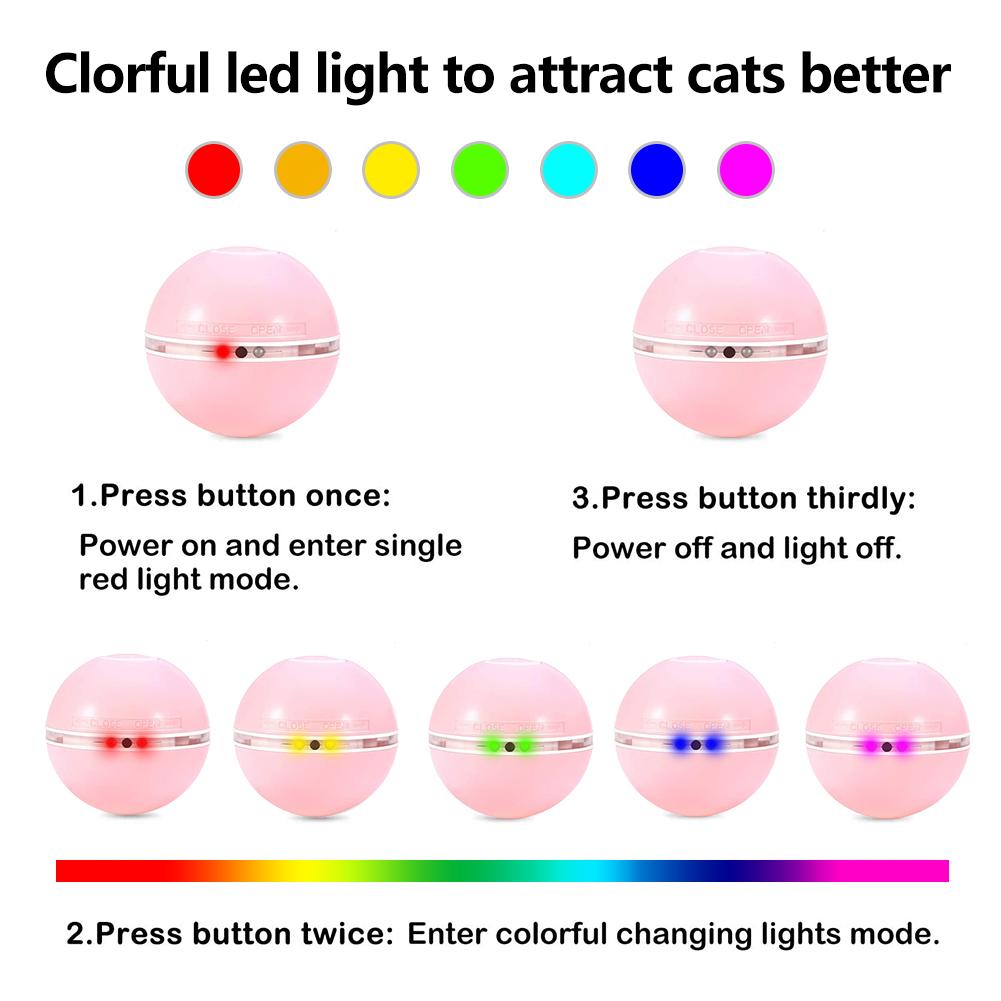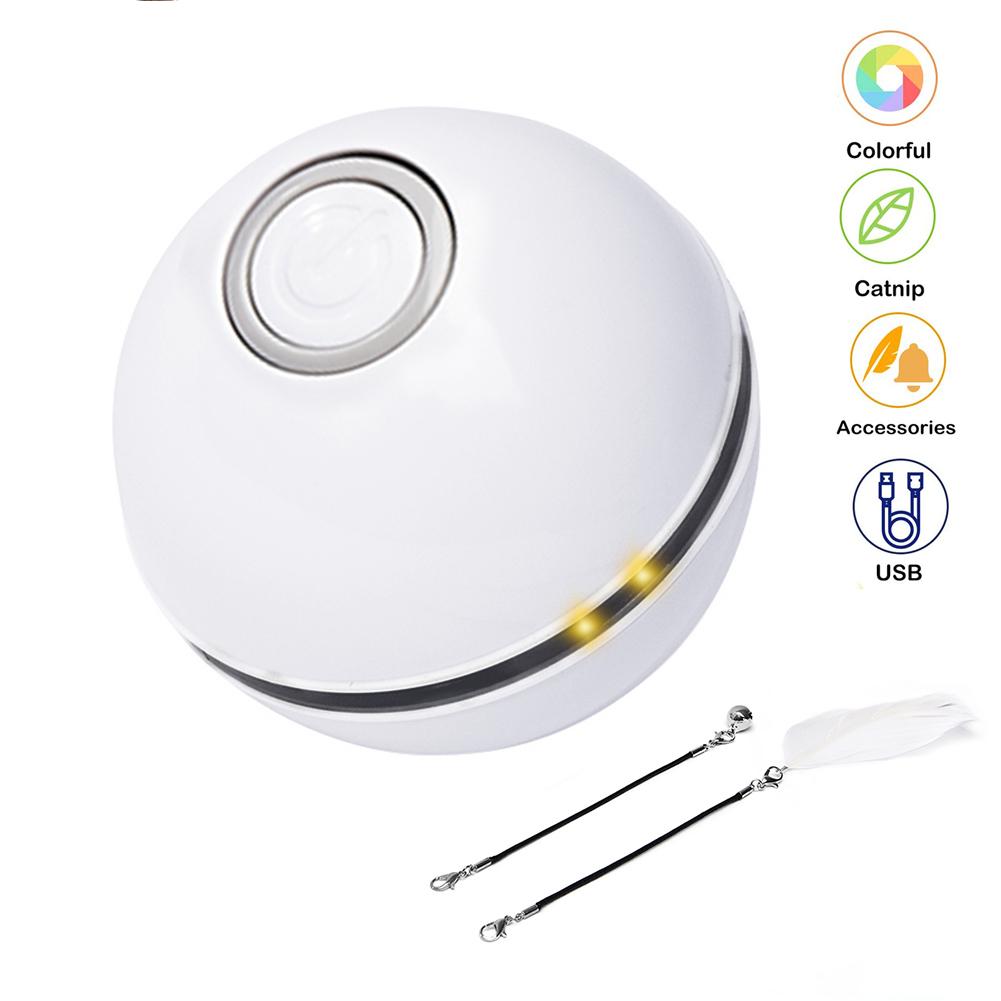 Share
View full details